Home
»
Cart - Olivio Tree
»
Recent blog posts
Need help with olive trees?
We are expert at olive grove care and maintenance. For more information on our supportive work...
Get in touch
Accommodation
For a luxurious self-catering holiday see
The Hideaway website
.
For a peaceful bed and breakfast stay with a magnificent view have a look at
Casale delle Rondini
.
---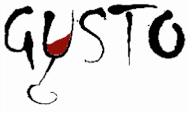 Why not combine a visit to your olive tree with a fantastic wine tour in Umbria?
Explore the
Gusto website
.
---
List Italy is a comprehensive guide to services, businesses, properties and food in the Le Marche region of Italy.
More info on
their website
.
---
For some fantastic mosaic handcrafted art vist
Ben Craven Mosaics
.