Imagine telling your friends and relations about the Olive tree you adopted in Italy.
Adopt an olive tree from the Casale Delle Rondini grove for one year. In return, we will send you some of the purest, most delicious 100% virgin Olive Oil produced in Italy.
Ask your friends or family to compare our oil with the supermarket brands that they normally buy, believe us ! they will be amazed at the difference.
Whilst our Oil cannot yet be classified as Organic, it is !00% pure with no additives whatsoever and entirely from our grove.
Adopt an Olive Tree and you will have the opportunity to select which named tree is yours.
You will receive:
Adoption certificate with your welcome letter.
A photo of YOUR tree, with all its rustic beauty and naturally aged splendor.
Your tree is tagged with your name for the adoption year
A personalised key ring made from our own olive wood
Some of Francesco's special recipes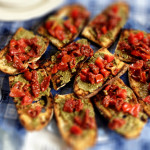 .
Olive Oil from your tree , delivered in time for Christmas.
Olives from your tree will be pressed, along with olives from neighboring trees.
An Olive Tree Adoption makes a fantastic and unique gift for weddings, birthdays, Christmas or a new arrival (we will change a tree name if you wish).
Trees are available for adoption for £58  for one year, additional years and oil  may be purchased at discounted rates (see our shop page).
IN ADDITION   we can arrange visits to our grove, with accommodation here, visit www.rondinitolentino.com. better still, visit us in November and pick and process the olives from your tree.